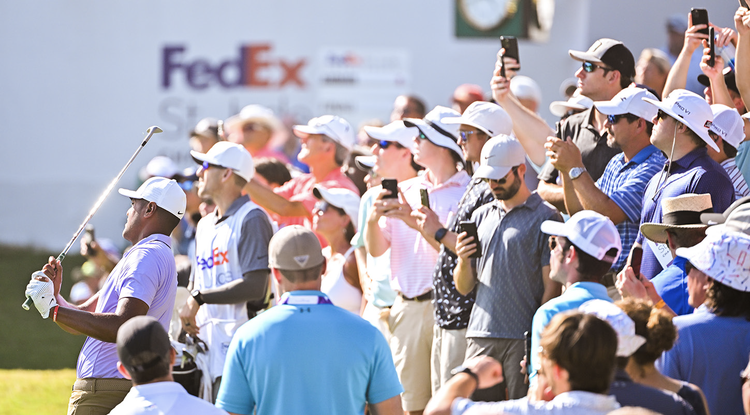 FEDEX TEAM MEMBER TICKETS
FedEx Team Member Special Offer
A limited number of discounted tickets are available beginning on May 22, 2023. Tickets are $35 and will be fulfilled on a first-come, first-served basis.
Each team member can purchase up to 8 total tickets with a fedex.com email address. A discount code is required and can be obtained from your FedEx manager. Once the available discounted tickets are gone, tickets may be purchased from the tournament at the standard price.
FedEx Team Member Patio
Your ticket also grants you access to the FedEx Team Member Patio, located near the 11th green. Each team member must show his/her FedEx ID badge to gain access to the tent, and may bring up to 3 guests to enjoy complimentary food and non-alcoholic beverages.
Questions? Contact Lauren Schorr at lauren.schorr@fedex.com.