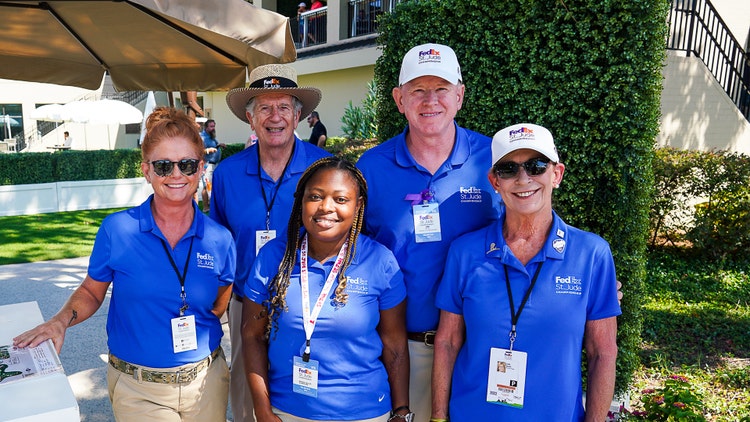 2024 Volunteers
Volunteer With Us!
The FedEx St. Jude Championship volunteer force is comprised of over 1500 passionate individuals who allow our tournament to contribute lifesaving funds to St. Jude Children's Research Hospital. Interested in joining us in 2024? Keep an eye on our website for registration information coming in the spring.
Hours for St. Jude presented by BlueCross BlueShield of Tennessee
FESJC Volunteers have the exclusive opportunity to fundraise in the tournament specific initiative, Hours for St. Jude. Volunteers can ask their peers to donate on behalf of their volunteer efforts in order to raise necessary funds for the tournament's beneficiary, St. Jude Children's Research Hospital. For every milestone hit, volunteers earn one of a kind tournament swag. The 2024 Hours for St. Jude Campaign kicks off in the spring.
Volunteer Perks
Each FESJC Volunteer receives a complimentary uniform package thanks to our partners at BlueCross BlueShield of Tennessee and Nike. Items included in the package are the following: Nike Golf Polo, Nike Golf Hat OR Ahead Visor, Credential that gives you access to course while working and not working, light breakfast and full lunch every working day, snacks and refreshments, access to the BlueCross BlueShield Volunteer Headquarters, a Volunteer Bag with various goodies and coupons, free parking on working days, and the ability to participate in the exclusive fundraising program, Hours for St. Jude.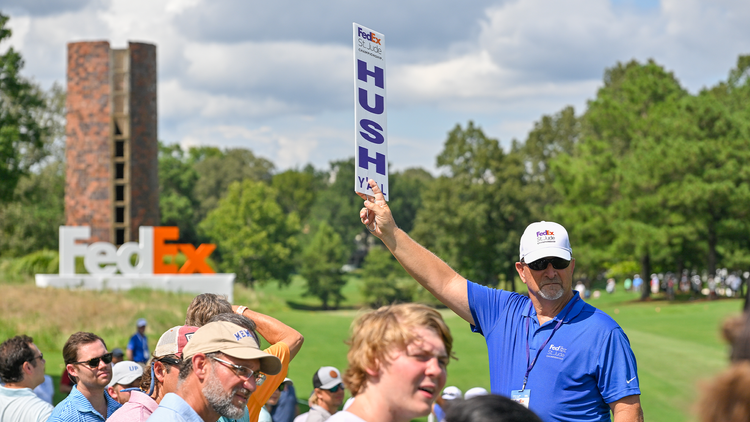 Volunteers are assigned to one of 60+ committees for tournament week. Opportunities on and off the golf course will be available for the 2024 event. Come back to this page in spring 2024 to see what you can do to support this great event!
BlueCross BlueShield of Tennessee
A key part of our volunteer experience, BlueCross BlueShield of Tennessee has been instrumental in creating a safe, fun, and necessary home for our volunteers.