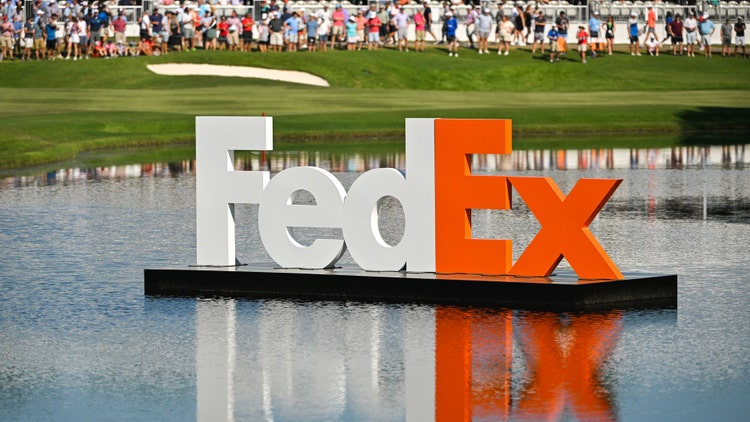 General Parking plans announced for 2023 FedEx St. Jude Championship
The opening event of the FedExCup Playoffs returns to TPC Southwind, Aug. 9-13
MEMPHIS, Tennessee – FedEx St. Jude Championship tournament officials announced today the General Parking plans and rideshare options for the 2023 event, which returns to TPC Southwind, Aug. 9-13.
General Parking
Fans traveling to TPC Southwind for the 2023 championship can purchase a Lot X General Parking pass for $20 (plus taxes and fees, limit 2 per person, per day) from Thursday, Aug. 10 through Sunday, Aug. 13.
Lot X is located at the FedEx Headquarters at 3640 Hacks Cross Road. Fans must reserve parking passes in advance; passes will not be available for purchase at the parking lot as the passes are fulfilled digitally. Pass can be purchased here.
For those looking to take advantage of the family-friendly activities on Wednesday, including the Pro-Am, fans are welcome to complimentary parking in Lot C, onsite off Winchester Road with direct access to the course via No. 17 green.
Rideshare
An alternative option for traveling to the 2023 FedEx St. Jude Championship is to utilize the rideshare option to TPC Southwind, located near 3400 Players Club Parkway just between No. 1 green and No. 2 tee.
Enter "FedEx St. Jude Championship" as your destination and tournament guests will be dropped off near the rideshare entrance. As the day at TPC Southwind comes to an end, fans can exit the tournament grounds through the rideshare entry and follow championship signage to the designated rideshare pick-up area outside the gates.
Tickets Available
Daily Grounds tickets for the 2023 FedEx St. Jude Championship are still available for all days. Tickets are dynamically priced, so fans are encouraged to purchase early to secure the lowest available price.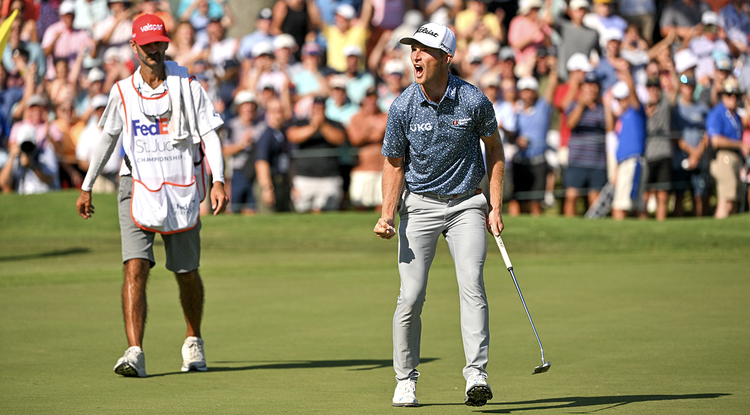 Daily Grounds
Daily Grounds tickets for the 2023 FedEx St. Jude Championship. This ticket provides fans access to several open-to-the-public venues, the opportunity to taste local food from notable Memphis favorites and stand alongside the rope line to watch the best players from the PGA TOUR season in action.
For an upgraded experience, the Michelob ULTRA Athletic Club is an exclusive, open-air hospitality experience with covered stadium seating on a first-come, first-serve basis overlooking the iconic 11th hole at TPC Southwind. Beer and non-alcoholic beverages are included in the ticket price while wine, spirits and premium food are available for purchase within the Michelob ULTRA Athletic Club.
Michelob Ultra Athletic Club
Tickets to this upgraded hospitality experience start at $250 for Thursday, $260 for Friday and $275 each for Saturday and Sunday.
As the first event of the FedExCup Playoffs, the FedEx St. Jude Championship marks the start of the PGA TOUR's most thrilling three weeks in golf where every shot counts. Don't miss out on the action! For more information about the FedEx St. Jude Championship, please visit FedExChampionship.com. Fans are also encouraged to follow the FedEx St. Jude Championship on Facebook, Twitter and Instagram for tournament updates.